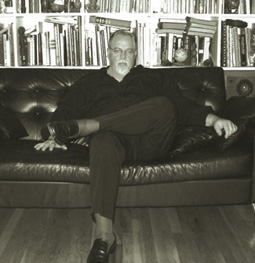 Hello, I'm Ed Hackley.

As an interpretive exhibit designer I use a wide range of communication platforms to tell unique stories in compelling ways. Whether it's conveying complex science issues or a vision of style and identity, I seek out the most unexpected and effective ways to connect with your audience. For more than 25 years I've worked in partnership with corporate and institutional clients and scores of accomplished professionals to design and produce museums, visitors centers, exhibits, events, interactive media, signage and graphics-telling stories in projects all over the world.

In these considerable group efforts I've played a leading role planning the interpretive direction and integrating by design, the look, feel and tenor of these stories. It's my goal to enhance a visitor's experience and strategically improve their understanding through effective interpretive environments and thoughtful communication design.

I invite you to browse my portfolio of work. Not only is the list of clients exceptionally diverse but the subject content ranges from natural history and physical sciences to cultural, social and corporate history, sports, technology and fine arts.

Each project is a new adventure and each person involved a new colleague. That's what inspires my work and makes me proud to partner with institutions, corporations, architects, fabricators, curators, exhibit companies and design firms-to help you tell your unique story.